Argan Oil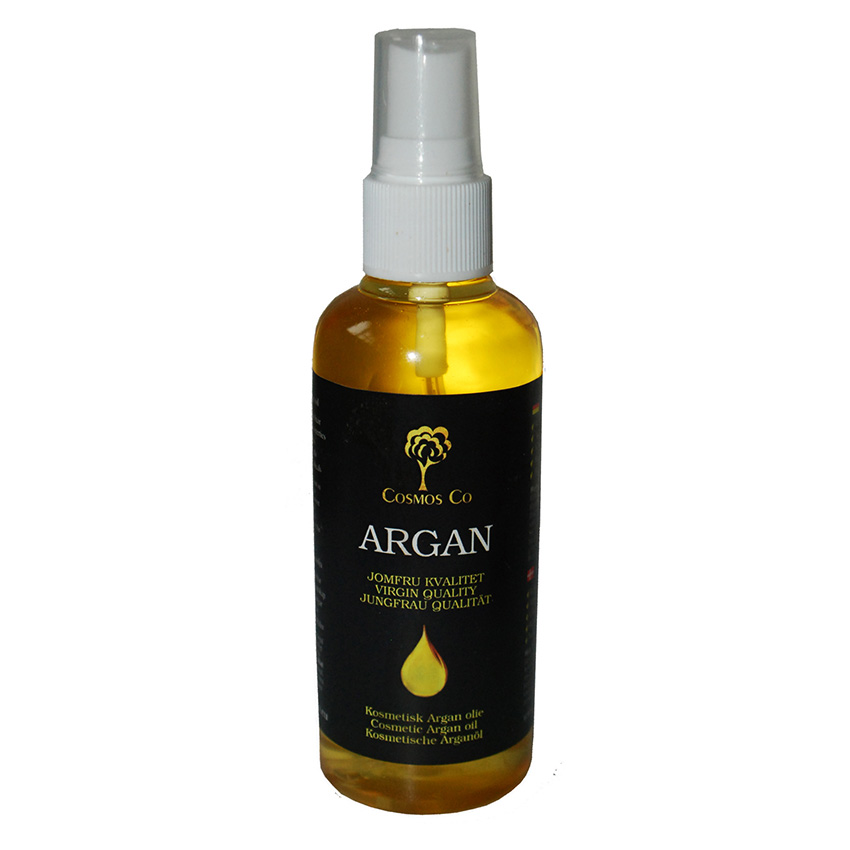 Cosmos Co is a brand with focus on pure nature ingredients. All products are 100% pure without any chemistry and other bad stuff. It is the natures own commodities that has been through a process so they are useable as cosmetic and care products. Or as we say: PURE NATURE GOLD.
This unique oil comes from the famous argan tree that grows in the Moroccan dessert. Inside the argan fruit there are a not that is full of small grains. By pressing these gains you get the famous and beautiful yellow arganoil. It should be done in the right way otherwise the oil looses the touch and its power. And it can damage your skin instead of making it soft and beautiful.
The oil is very popular and it can be used to a lot of things like:
Skincare
Hair care
Nail care
Elimination and prevention of dandruff
Make stretch marks less visible and prevent stretch marks
Against acne
Against psoriasis
Against wounds and lacerations
As babyoil
Against eczema
Against burns and sunburn
And more...
Cosmos Co argan oil is top quality oil made and bottled in Morocco. All oil productions come with a test that proof the quality is high and the oil is pure and real.